Request information
Are you already our customer and need clarification regarding our sawing machine?
Are you thinking of purchasing a sawing machine and would like to figure out which model is most suitable for you?
Do you need a custom machine?
Would you like to implement a new type of machining process and you are not sure if your saw blade is the most suitable?
Should you need any clarification, feel free to contact us: we are here to provide you with information and support, help you if you encounter any difficulties, advise you in the purchase or find out together how to design the best solution for your business, without any commitment from your part.
---
Technical support
We know how important continuity is for your business. This is why we design and create reliable solutions, with little maintenance needs.
If you need technical support, we are able to act quickly, wherever the machinery is installed.
Our team of specialized professionals with many years of experience in the field of bandsaw machines is able to offer you:
Expertise and relational skills of our technical staff are the keys to the success of our support, appreciated by 99% of our customers!*
*percentage of ISTech customers who declare themselves to be "very satisfied" with our support
---
Pit-Stop Support
Scheduled maintenance allows you to minimize downtime by taking action before damage occurs, with significantly lower costs compared to repair costs.
In addition, by planning the interventions in advance, you can choose the most suitable time, according to your business hours and commitments.
With our "Pit-Stop" support, your sawing machine can "stop at the pits" when needed and restart with momentum!
Choose the formula that best suits your needs:
Rally Program: one fine-tuning per year, scheduled in the best period so as not to interfere with your production schedule.
This formula, which allows to reduce costs and optimize performance, is ideal for sawing machines subjected to non-continuous use but which must always make cuts of exceptional quality.
With the Rally Program, the cost of annual maintenance is reduced, while efficiency increases!
F1 Program: two fine-tunings per year, scheduled according to the trend of the production cycle and your specific requests.
It is the most suitable program for those who use the sawing machine at levels close to the maximum production capacity and require excellent performance at all times.
The F1 Program ensures maximum reliability and convenience!
---
Teleservice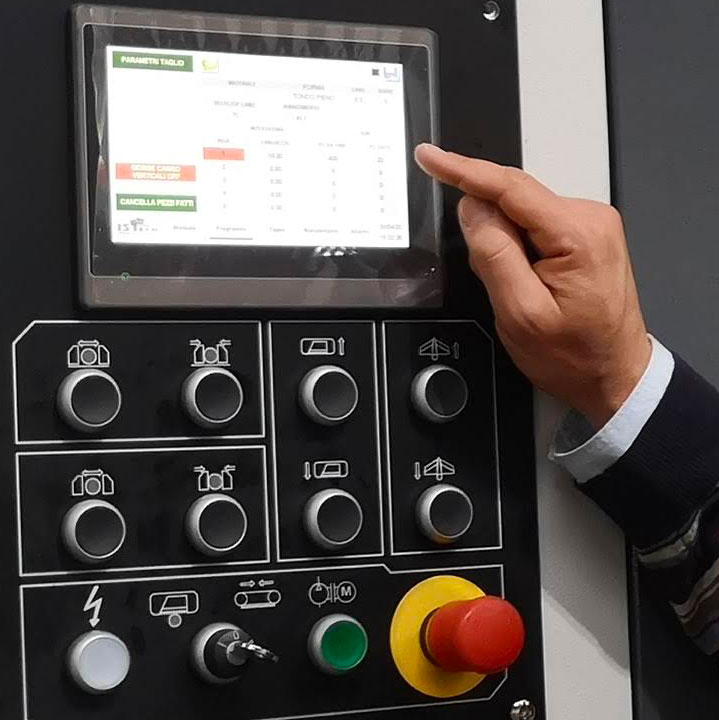 Remote assistance allows us to intervene from our offices as soon as a necessity arises, often even before it becomes obvious.
Our technicians will be directly connected to your sawing machine, to help you in real time, identifying any problems and solving them remotely.
A touch-screen monitor that features a simple and intuitive graphical user interface makes the use of our Teleservice very easy, even for the less experienced.
With the Teleservice, you can monitor your ISTech sawing machines conveniently from the office; the system can be easily integrated even into machines already operational in your company.
---
Spare parts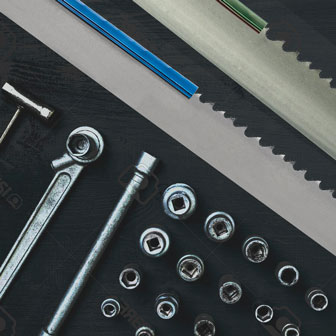 Some parts of your sawing machine are more prone than others to be affected by the stresses exerted upon them by intensive use.
At ISTech we know very well how our sawing machines and all their parts work: for this reason, our large warehouse has spare parts that require frequent replacements available on stock in the right quantities, and also parts that require less replacement.
Thanks to our efficient logistics management, you can always count on us to quickly find the spare parts you need.
And if your sawing machine isn't brand new, don't worry: we know that our products last a lot, so we also have the spare parts for many discontinued models.
---
Revamping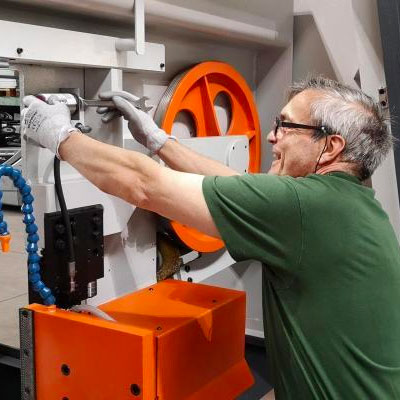 Are you looking for a more efficient sawing solution that can better respond to new market demands, but you are not convinced that it is appropriate to give up your current sawing machine, which despite not being brand new still works smoothly?
It is very likely that you are right in all aspects:
our sustained research enables us to make the new models more and more efficient but, at the same time, the focus on reliability that distinguishes our production means that our older models are still able to operate well for a long time.
For this reason, if you find it difficult to decide whether to invest in a new model or keep the existing one, you can contact us for a revamping: our solutions will make your sawing machine suitable to perfectly satisfy your new needs, at a very low cost.